Dear Patients and Friends,
Below are some of the high-level classes and in-field workshops in which I participated earlier this Summer 2021:
- Spinal stabilization to hiking injuries
- Diagnosis and treatment of cold injury to heat injury
- Sports injuries to protocols for helicopter evacuation in the wilderness
- An advanced category of acupuncture used by our U.S. armed forces called "Battlefield Acupuncture"
In my ongoing efforts to further improve patient care and outcomes, I fulfilled these classes in southwest Utah with the Wilderness Medical Society. Acquiring twenty-five hours of Continuing Education, I was privileged to be learning from (and alongside of) some of the best wilderness doctors in the nation.
I continue to aim to provide the best care possible for you, so as to keep you enjoying your active lifestyle, now and in the years ahead. Our usual current hours include Mondays through Fridays, and we continue to accept new patients.
Happy to be helping you and your family to be your best!
Dr. John T. Unger, D.C., Diplomate of American Chiropractic Board of Sports Physicians
Welcome to Montrose Chiropractic Center, Inc.:
Chiropractic Care and Sports Medicine for Western Colorado
At Montrose Chiropractic Center in Montrose, Colorado, we specialize in providing safe, high quality care to help heal your pain naturally, without surgery or drugs. With over 25 years in Montrose, we are committed to our patients and to helping each of them get healthy and stay healthy.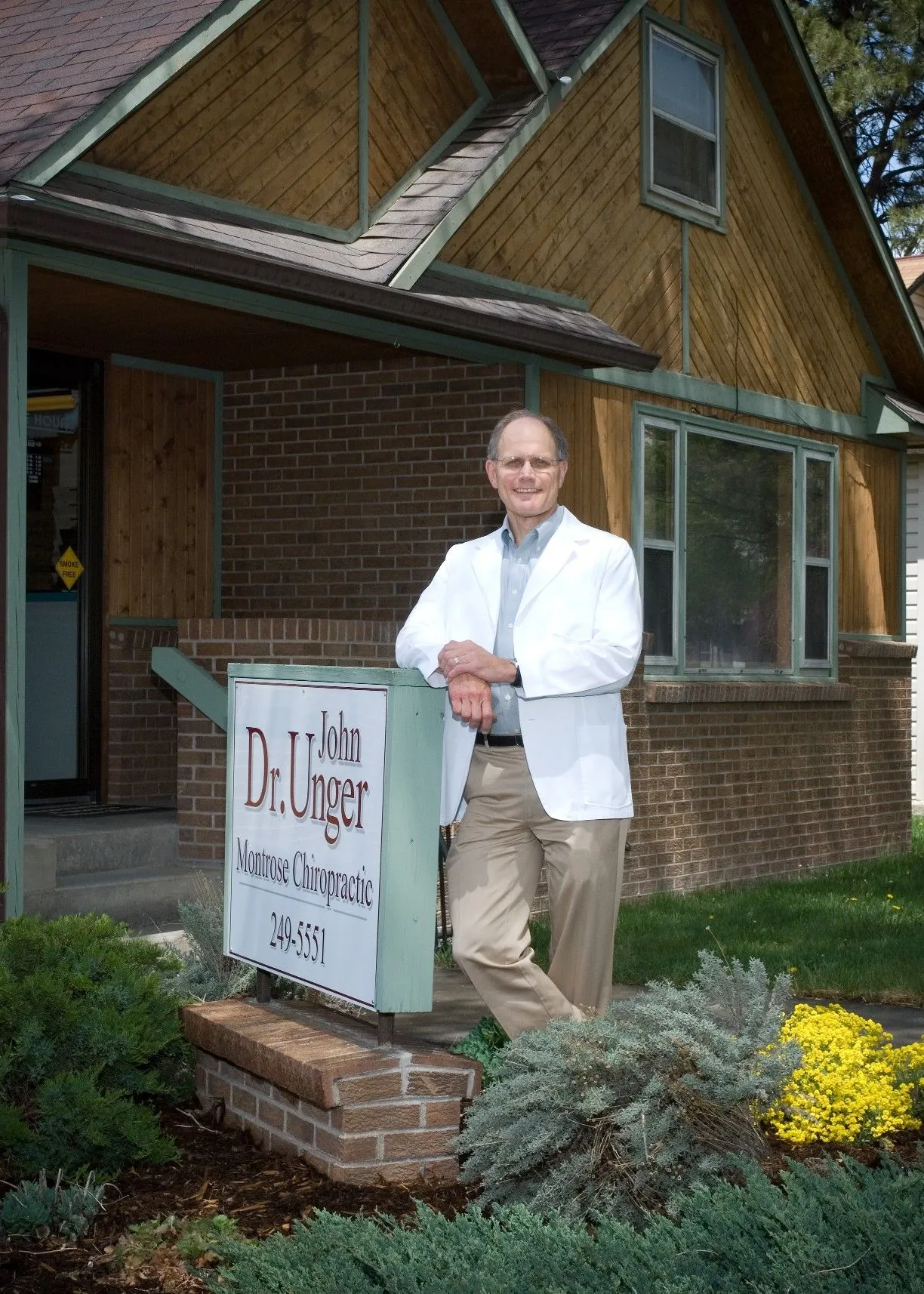 We pride ourselves on making all of our chiropractic treatments as comfortable and effective as possible. Dr. John Unger has the most advanced training available in chiropractic sports certification. Not only has he attained the level of Certified Chiropractic Sports Physician, he also holds the more advanced Diplomate status in that specialty, the only Doctor of Chiropractic between Glenwood Springs and Durango to do so.
Care is provided in the relaxing, comfortable, professional environment of our private practice. Dr. Unger personally handles all aspects of evaluation and treatment for each patient on a one-to-one basis.
For athletes and for active people, for the young and the young-at-heart, we strive to help you maintain, or return to, your peak performance.
If you are dealing with an injury, trying to manage pain, or just want to come in for a check-up and regular preventive care, we can provide the chiropractic care you are looking for.
We welcome patients of all ages, and if you are new to chiropractic, we would love to help you, just like we have been helping your friends and neighbors here for twenty-five years and counting.
Request an appointment today. We look forward to meeting you.